The PERA Administrators team has a commitment to service as advocates for participants to help them reach their retirement goals. When you choose our services, you will be provided with a dedicated Account Executive that will be your single point of contact for any questions you may have. We hold ourselves to the highest standards, and our clients enjoy accurate, timely and efficient services.
Learn More about Brock
Brock McKinley has a decade of experience helping civil service employees secure their future. Brock began his career as an independent agent in Northern California in the 403(b) and 457 market for government employees. He quickly became Director of Recruiting and then Vice President of the agency.
While working with the professionals who run school district retirement plans, McKinley saw a need for non-biased assistance in securing a broader scope of investment options for employees and filled that need by founding an organization called Encompass. Encompass is a platform enabled to guide employers and employees to the very best retirement planning services they can offer so they can attract and retain top talent. Encompass allows public employers to couple Investment Advisory Services with Lifetime Income products and create superior solutions than the predominant offerings in the public employee space.
McKinley has entrusted the operations to a fellow leader in the 403(b) space and has now joined PERA Administrators. Brock still serves as Chairman of the Board at Encompass and his unique background and experience will continue to expand with PERA Administrators. Brock is very passionate about helping ensure public employees have the best options for their future and is positioning PERA Administrators to disrupt a stagnant industry for the good of the employees.
McKinley holds licenses in Life and Health and Series 65. He resides in Henderson, NV.
Eric Tarno
President, PERA Appointments
Learn More about Eric
Eric Tarno brings over 30 years of professional experience to the team. Eric served for over 20 years as the CEO for of Alliance, a company that produced automotive components. Eric is an expert in many things and serial entrepreneur. Eric has worked in the financial services industry for more than a decade and currently serves as the President of PERA Appointments. Eric oversees all operations for PERA Appointments, the leading provider of exclusive appointments in the 403(b) and 457 industry. PERA Appointments facilitates employees to connect with Retirement Representatives to ensure financial success.
Eric attended Oral Robert's University and resides in Las Vegas with his wife, Lisa, and their two sons and daughter-in-law.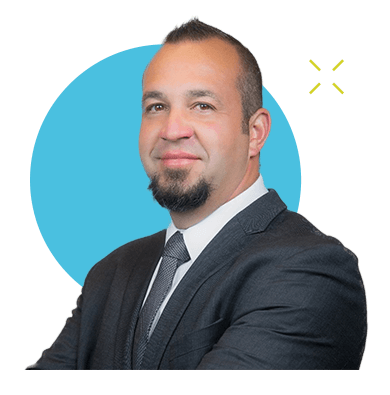 John Thorne
QKA, TGPC
Vice President, PERA Administrators
Learn More About John
John Thorne is passionate about helping clients secure their financial future. He joined PERA Administrators in August 2020 as Vice President. He brings with him over 20 years of experience in the financial services industry. John has managed 403(b), 457(b) and 401(k) plans for numerous companies and aids in compliance functions for these companies for the last 15 years. John works directly with our clients to ensure that their retirement plans are operating in accordance with IRS regulations and applicable state law, as well as providing assistance with IRS audits. John enjoys building strategic relationships in this highly segmented marketplace that is comprised of advisors, brokers and Third Party Administrators across the nation.
John holds a Bachelor's Degree in Finance from the University of Utah. John is an active member of the American Society of Pension Professionals and Actuaries (ASPPA) and maintains the Qualified 401(k) Administrator (QKA) designation as well as the Tax Exempt and Governmental Plans Consultant (TGPC) designation. When John is not working, he enjoys the outdoors with his wife and 2 daughters. He spends time camping, hiking, four wheeling and snowboarding.